The Inside Scoop
Who said compliance can't be fun? Okay, don't answer that. We know it's everyone.
Every quarter, our internal compliance expert partners with our attorney, Cherie, and she drafts a witty, humor-filled update for the livingHR team on happenings in compliance news.

She takes what's going on in the complex topics of compliance and translates them in a clear and concise way that's easy to understand. Keep in mind that this information is provided for informational purposes only and should not be construed as legal advice.

We hope you enjoy!
Download The Inside Scoop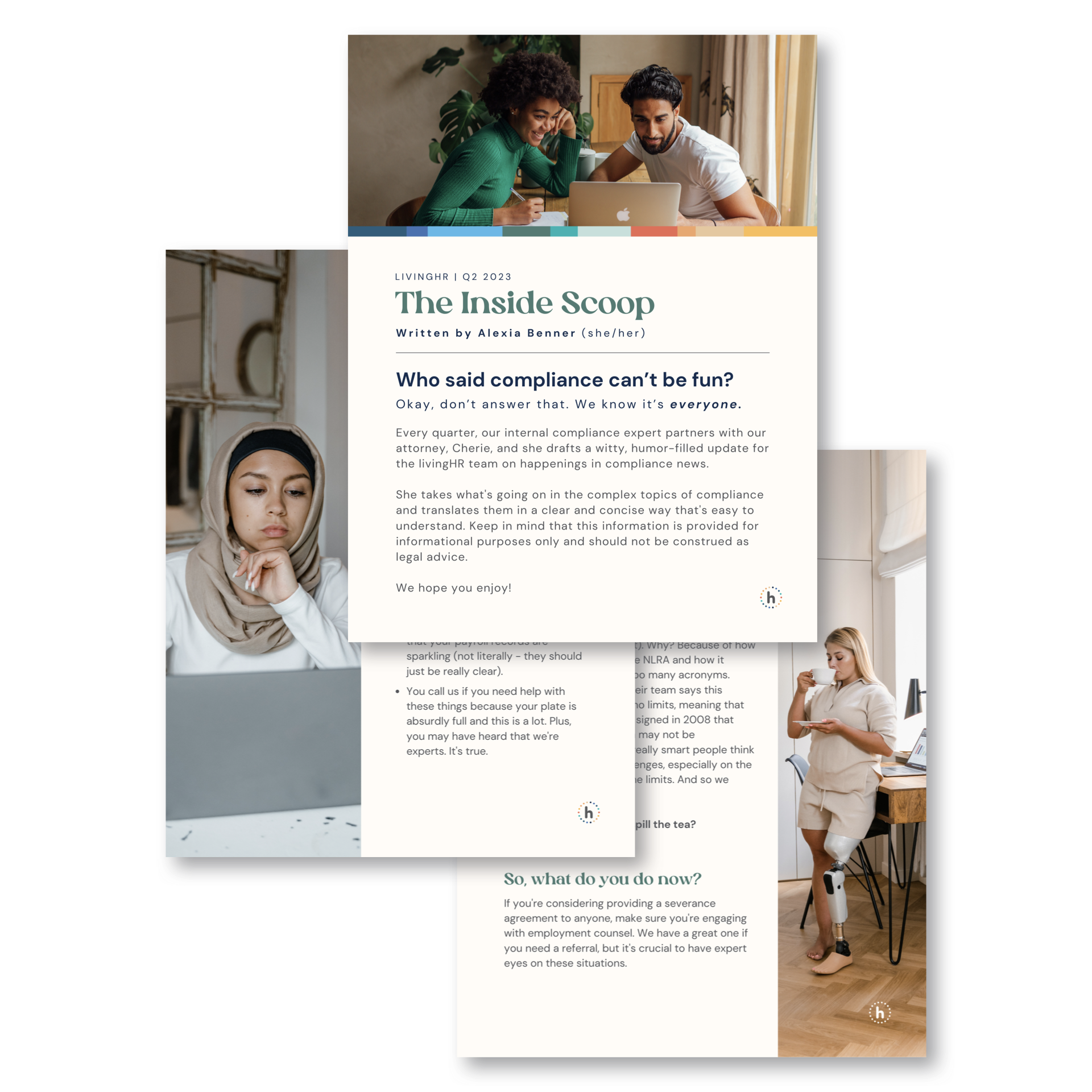 Q2 Edition
Check Out Our Q2 Edition!
Here is what we covered in Q2:
The Removal of Disparagement

Department of Labor Audits

Wage Transparency Laws