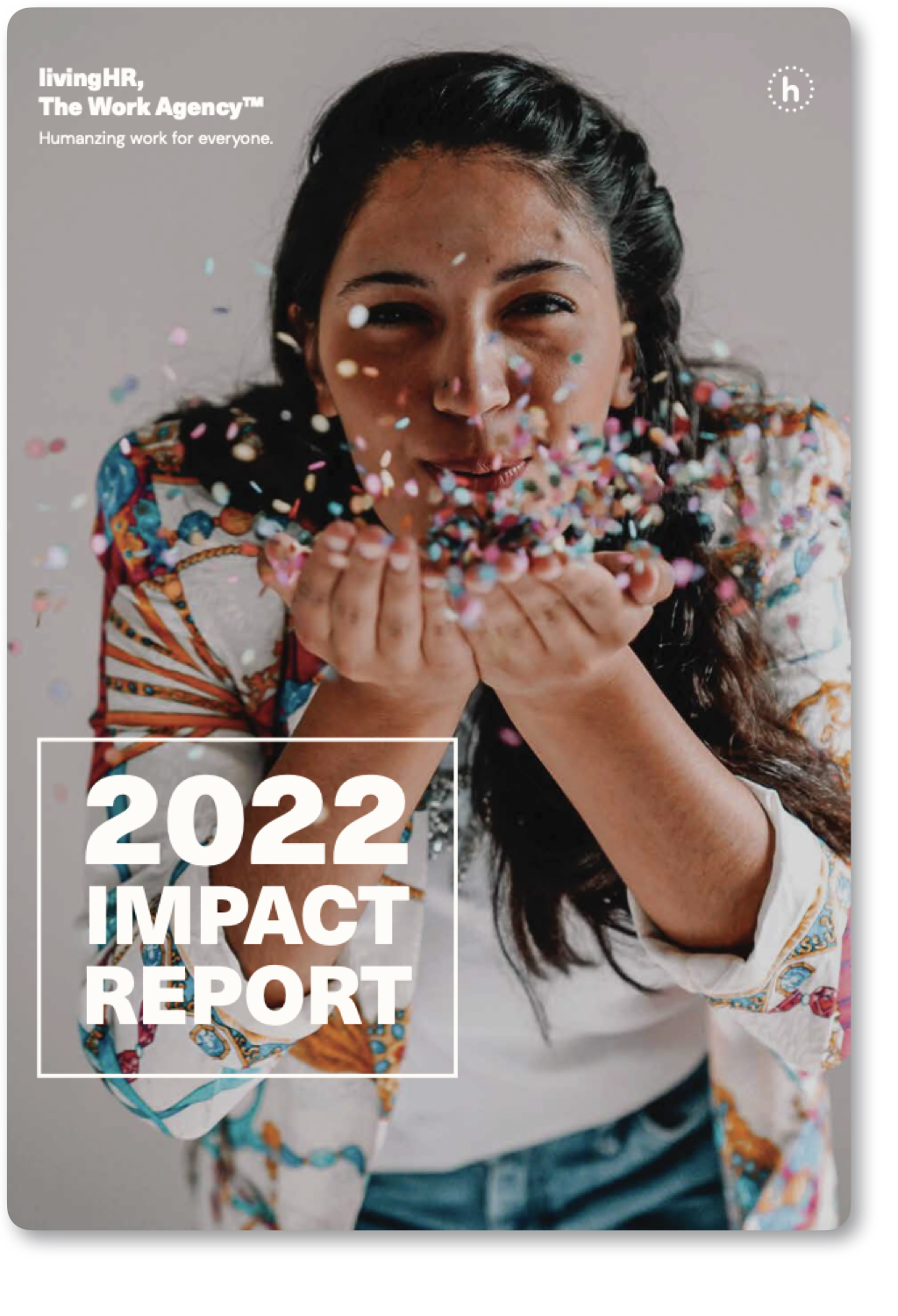 Download our 2022 Impact Report
We spent 2022 united on a mission to humanize work for everyone. Find out how it went and download the report!
About the Report
Humans for Humans
In 2022, we sought to be what the world needed and focused on helping as many organizations as possible. Inside the report, we look into how our organization grew, the new thought leadership we put into the world, and how we partnered with our clients to improve work.

As we continue in 2023, we aim to take hold of our learnings in 2022 and amplify our impact. This year, we're asking ourselves, how can we amplify the vision of humanized work to reach as many workplaces as possible and make work better for the greatest number of people? We want work to serve as a much more meaningful part of everyone's lives and change the social contract between employers and employees for good.