Q3 Edition
The DEIB Holiday & Content Social Guide
The Q3 Guide
Welcome to our Q3 Diversity, Equity, Inclusion, and Belonging (DEIB) Holiday & Content Social Guide.
In this guide, you will find:
A list of monthly and daily celebrations to consider

Ideas for content and official hashtags

Curated resources for additional reading and education
This list is certainly not exhaustive, but an opportunity to raise awareness about different cultures across your social channels.
We hope this guide opens your eyes to new holidays and events you weren't previously aware of and creates an opportunity to learn more about the holidays and cultures celebrated.
Enjoy!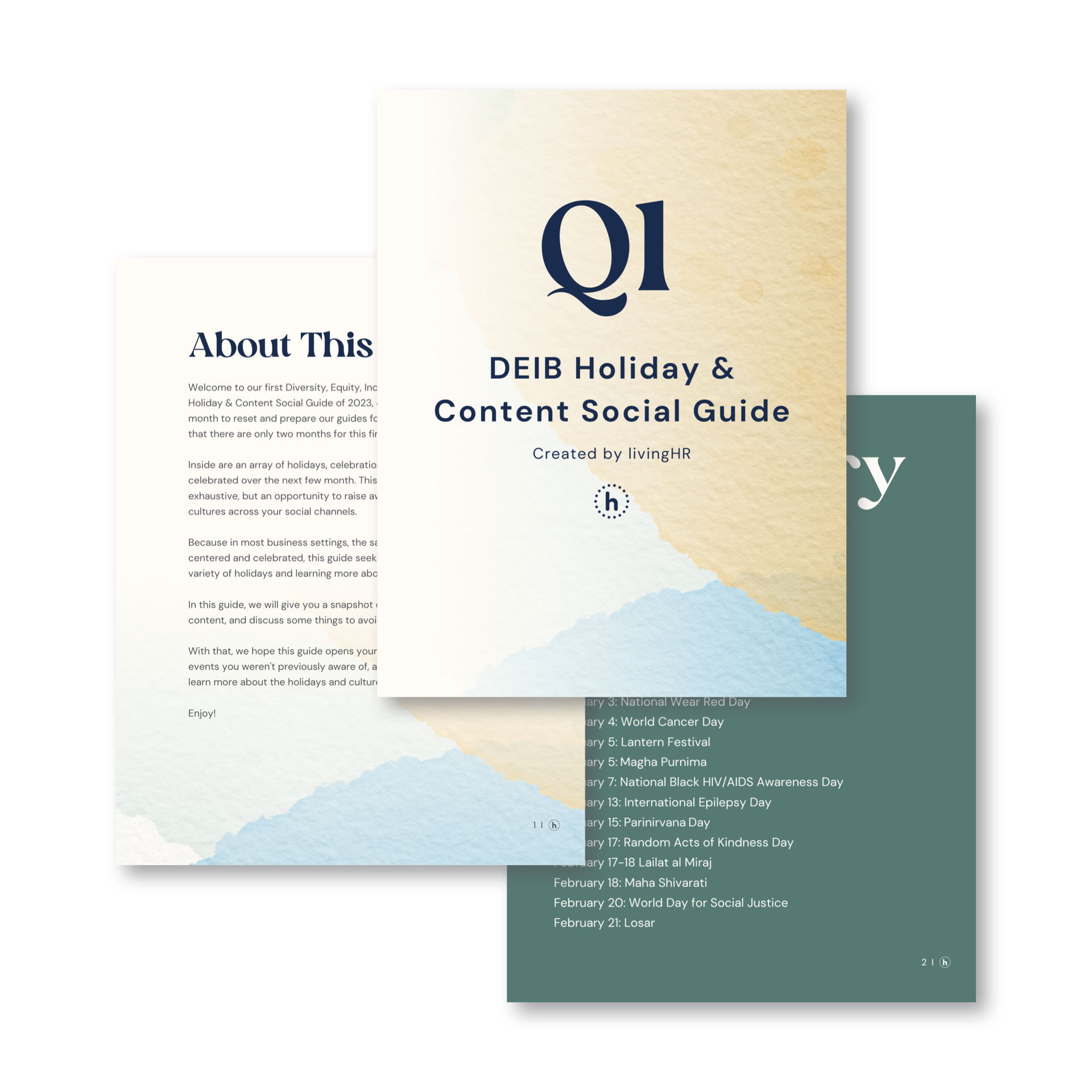 Q1 Edition
Check Out Our Q1 Edition to Plan for 2024!
Here are just a few holidays and observances in Q1:
Black History Month

Developmental Disabilities Awareness Month

International Transgender Day of Visibility

International Women's Day

Holi

Random Acts of Kindness Day



Q2 Edition
The Q2 Edition
Here are a few holidays and observances in Q2:
Celebrate Diversity Month

Mental Health Awareness Month

Pride Month

Passover

Eid al-Fitr

Global Accessibility Awareness Day

Juneteenth